Dutch Soccer – The Clockwork Orange
Known for its positive, attack oriented philosophy and constant stream of world class players, Dutch soccer is responsible for essentially revolutionizing the game with the spread of its total football style developed in the 1970's.
Known as the greatest team to have never won a World Cup, the Netherlands have had great success on the international stage, most recently finishing as runners up in the 2010 tournament. Their best ever international result came while winning the European champion in 1988, the Netherlands are truly one of soccer's finest nations.
Hup Holland Hup....The Oranje
The flying Dutchmen, the clockwork Orange or simply the "Oranje", the Dutch received their team colour and nickname from the coat of arms of their founder, William of Orange-Nassau. Famous throughout the world, the stadium is covered in an orange wave of supporters each time the national team plays.
The Total Football Revolution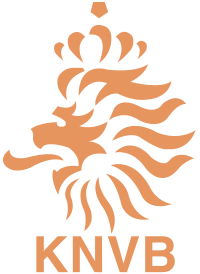 In the early 1970's, the Italian catenaccio was getting much success in international play, leading the Dutch to develop a style of play that would neutralize this defensive wall. Because of its emphasis on man-to-man marking, the Dutch needed something that would confuse the opposition.

Total football relies on each player being able to play at every position and its success is determined by how well each player's ability to adapt to each position. Every player on the field would rotate in and out of position across the field, throwing any man-to-man marking schemes into disarray and creating a very fluid looking game in the process.

At its heart, total football is all about space. Players must be able to create, organize, and utilize the space on the field to stretch and confuse opposition defenses.

By now you're probably thinking it's slightly astonishing to have forwards and defensemen changing positions fluidly during a game, but it did happen. Typically lining up in a 4-3-3 formation, the players would keep their shape, but it would be impossible to keep track of who was playing where.
Influence on the modern game...
The immense success of Dutch soccer and its total football style led to it being used elsewhere in the world. Notably, Johan Cruyff, the father of total football, took his total football style to FC Barcelona where he coached from 1988 to 1995. His time spent there was incredibly successful, leading to many titles for Barcelona as well as influencing the "tiki-taka" style used by the current Spanish national team.

Return from Dutch Soccer to World Soccer